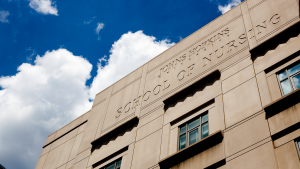 This pre-doctoral fellowship is a unique opportunity for nursing and engineering PhD students to collaborate with faculty within the Whiting School of Engineering and the School of Nursing.  We are looking for a clear research idea that fosters collaboration between the two schools.
The fellowship provides 1 year of PhD funding (coursework and stipend), which may be renewed for a second year.
The fellow will work with faculty with resources to advance research dedicating to improving patient outcomes through focused strategies in:
Implementation Science: scaling evidence-based interventions, developing sustainable healthcare programs across complex healthcare settings, systems thinking and design
Technologic Innovation: developing and testing of data mining strategies, machine learning, app-enabled workforce improvements, robotics
Systems Modeling and Optimization: clinical predication models, quality and safety, designs to improve efficiency and healthcare delivery
The training program includes a dedicated mentor in each school and curriculum enhancements that support the research goals. The program's overall objective is to cultivate expertise among multidisciplinary teams in the conduct of research that improves patient care delivery.