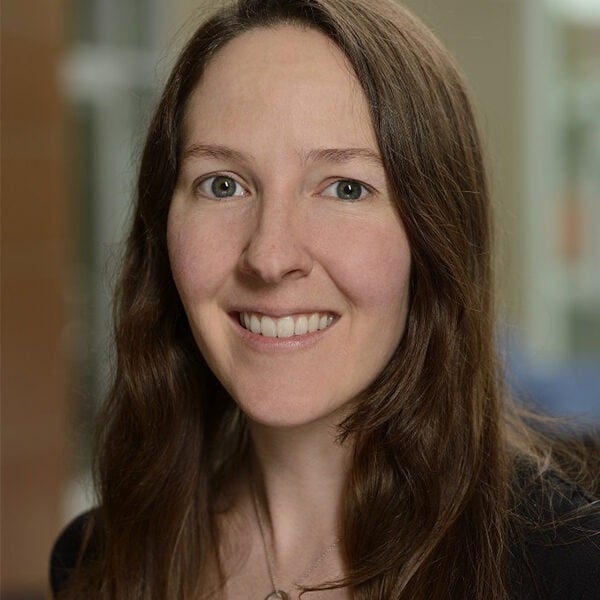 Alexis Battle
Director, Malone Center for Engineering in Healthcare
410-516-4253
Director, Malone Center for Engineering in Healthcare
Associate Professor of Biomedical Engineering and Computer Science
Research Interests: Genomics and Machine Learning
---
Alexis Battle is a 2016 Searle Scholar and an Associate Professor of Biomedical Engineering and Computer Science.  She specializes in unlocking secrets of the human genome by analyzing large-scale genomic sequencing data to understand the impact of genetic variation on the human body.
Battle's research is concentrated on the development of computational biology tools and machine-learning strategies to examine genetic differences on gene regulation and disease. A leading member of the National Institutes of Health's (NIH) Genotype-Tissue Expression (GTEx) Consortium, she focuses on predicting the effects of variation in noncoding DNA sequences.  Findings of her work on a GTEx project, which studied how genetic patterns lead to molecular changes within specific tissues, were published in 2017 in the journal Nature.
At JHU's "Battle Lab" her research also includes development of new methods to evaluate and predict the impact of personal genomics, and rare genetic variants that may significantly impact an individual's health.  These methods are helping to improve understanding of how genes work together and how their interconnected pathways may influence complex traits.  Additionally, Battle is involved in a host of ongoing research initiatives, from building integrative networks for genomic analysis of autism, supported by NIH, to predicting rare Mendelian disease variants using genomic data, funded by her Searle award and 2017 JHU Catalyst Award.  She is also the recipient of a 2019 Johns Hopkins Discovery Award for studying the genetics of atherosclerotic cardiovascular disease.
Battle received her formal education from Stanford University, where she earned a BS in 2003, an MS in 2013, and a PhD in computer science in 2013. She worked as a postdoctoral researcher at Stanford before joining Hopkins in 2014. Prior to her career in academia, Battle was a staff software engineer and manager for Google.