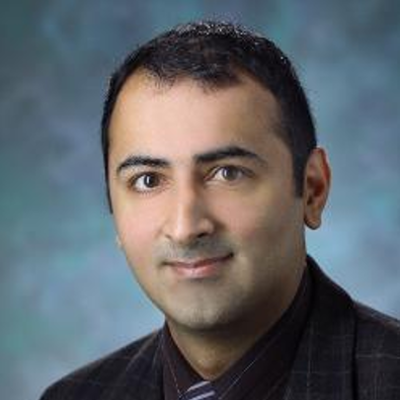 Haris Sair
Co-Director, Radiology Artificial Intelligence Lab (RAIL)
Associate Professor, Johns Hopkins Radiology
Interim Director, Division of Neuroradiology
Research Interests:
Machine Learning
Neuroradiology
Functional Brain Imaging
Quantitative Imaging
Cognitive Neuroscience
---
Following completion of a dual major in Biology and Psychology and certificate in Neuroscience at Duke University, Dr. Sair continued his medical training at Duke University School of Medicine, where he studied the use of functional brain imaging in Alzheimer's Disease under the tutelage of Jeffrey Petrella, MD. He completed residency training at Temple University and fellowship training at the Massachusetts General Hospital, and joined the faculty of Johns Hopkins in 2010. Dr. Sair is internationally recognized for his research exploring the use of MRI-based functional connectivity of the brain and translating it to clinical use.
Dr. Sair has active collaborations with a wide network of physicians and scientists, exploring functional imaging in topics such as preoperative brain mapping, traumatic brain injury, neurodegenerative disorders, and clinical prognosis. Together with Drs. Ferdinand Hui and Paul Yi, Dr. Sair co-founded the Radiology Artificial Intelligence Lab.
Projects