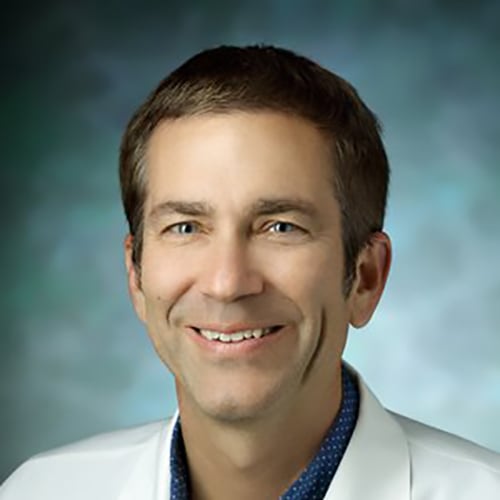 Jeremy Waltson
Raymond and Anna Lublin Professor of Geriatric Medicine & Gerontology
Raymond and Anna Lublin Professor of Geriatric Medicine & Gerontology;
Professor of Medicine
Research Interests: 
Healthy aging and resiliency
the etiology and treatment of frailty
sarcopenia
and chronic inflammation observed in older adults
renin-angiotensin system
clinical translation and related intervention development
---
Dr. Jeremy Walston is the Raymond and Anna Lublin Professor of Geriatric Medicine and Gerontology, the deputy director of the Division of Geriatric Medicine and Gerontology, the principal investigator of the Johns Hopkins Older Americans Independence Center, and the co-director of the Biology of Healthy Aging program.  His research focus is on determining the biological characteristics that promote resiliency and healthy aging, and on the translation of that knowledge into diagnostic, preventive and treatment strategies that promote a long and healthy life. He has previously helped to define the most commonly utilized frailty measurement in older adults and has identified dysregulated energy metabolism and stress response pathways as characteristics of frailty. Ongoing efforts include studies that are informing how age-related changes in inflammation, mitochondria, and the renin-angiotensin system influence both resiliency and frailty in older adults.  His clinical focus is in Geriatric Medicine and Rehabilitation, in developing care management pathways that better protect older adults, and in developing and promoting guidelines that help to promote a long and healthy life.
He received his M.D. from the University of Cincinnati College of Medicine, and completed residency in general internal medicine and a fellowship in Geriatric Medicine and Gerontology at the Johns Hopkins University School of Medicine.