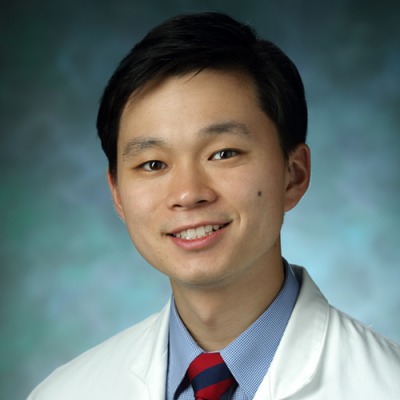 Paul Yi
Co-Director, Radiology Artificial Intelligence Lab (RAIL)
pyi10@jhmi.edu
Resident Physician in Radiology, Johns Hopkins Medicine
Research Interests:
Artificial Intelligence
Deep Learning
Neuroradiology
Musculoskeletal Radiology
---
Paul Yi is Resident Physician in Radiology at Johns Hopkins University School of Medicine and Founding Co-Director of the Radiology Artificial Intelligence Lab (RAIL). Dr. Yi received his BA in Medical Sciences (Summa Cum Laude) and MD from Boston University through the Seven-Year Accelerated Medical Program. Prior to a career in Radiology, he completed a research fellowship in total joint arthroplasty at Rush University Medical Center with Dr. Craig Della Valle and 2 years of Orthopaedic Surgery residency training at the University of California, San Francisco (UCSF), where his prior research expertise was in the diagnosis of periprosthetic joint infection.
Dr. Yi's current research interests include the development and application of artificial intelligence and deep learning towards medical imaging applications, with particular interest in neuroradiology and musculoskeletal radiology. Dr. Yi is the recipient of numerous national research awards, both within the fields of Radiology and Orthopaedic Surgery, including Cum Laude awards from the Radiological Society of North America (RSNA) and American Roentgen Ray Society (ARRS) and the Frank Stinchfield Award from the Hip Society. He has published over 50 articles in the peer-reviewed medical literature and has presented over 100 research presentations at the national or international level.
Projects