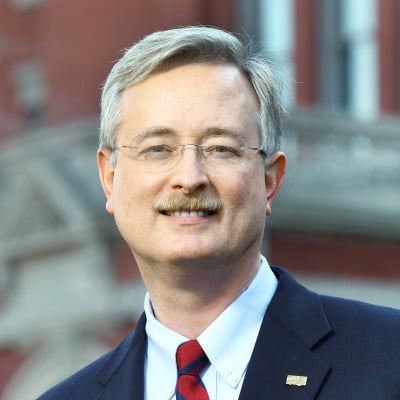 Richard Day
Senior Director, Systems Engineering and Mission, Armstrong Institute for Patient Safety
Research Interests:
Systems Engineering
Measurement/Improvement of Mortality and Outcomes
Data Quality
Risk Management
Mission Assurance
---
Richard Day is a nationally recognized leader in program management, system engineering, system safety, reliability, risk management and mission assurance.  His passion for excellence and unique experience with high reliability organizations led him to Johns Hopkins Medicine where he now serves as Senior Director of Systems Engineering, leading the application of systems engineering methodology and high reliability principles to enhance the safety and quality of healthcare.
Mr. Day's deep intuitive understanding of safety, quality, risk management and organizational governance developed over three decades at NASA.  He led large interdisciplinary teams to develop state-of-the-art space science and Earth science research satellite systems and was promoted to senior executive leadership roles in the oversight, independent review and risk assessment for the entire portfolio of space flight programs at Goddard.  Mr. Day served as Goddard Assistant Center Director for Management Systems, Director of Mission Success, Acting Director/Deputy Director of Systems Safety & Mission Assurance, Systems Management Office Director, Chair of the Management System Council, Head of the Spacecraft Programs Office, and Head of the Payload Systems Management Office.
Mr. Day subsequently served for five years as Chief of Space Mission Assurance and Deputy Chief Quality Officer at The Johns Hopkins University Applied Physics Laboratory prior to joining Johns Hopkins Medicine.  He is also on the faculty of The Johns Hopkins University School of Engineering and The Johns Hopkins University School of Medicine Armstrong Institute for Patient Safety and Quality.  He created an innovative graduate degree course, Assuring Success of Aerospace Programs, he continues to teach each semester.
The U.S. Presidential Rank Award for Senior Executive Service, the NASA Medal for Outstanding Leadership, and the NASA Exceptional Service Medal are among his various honors and awards.
Mr. Day earned a M.S. in Space Technology from The Johns Hopkins University and a B.S. in Aerospace Engineering from the University of Maryland.  Postgraduate executive education includes the Contemporary Executive Development Program at the George Washington University, the Program on Negotiation at Harvard Law School, Building Relationships That Work at Wharton Executive Education, and Inside Washington: Business and Public Policy at the Brookings Institution.