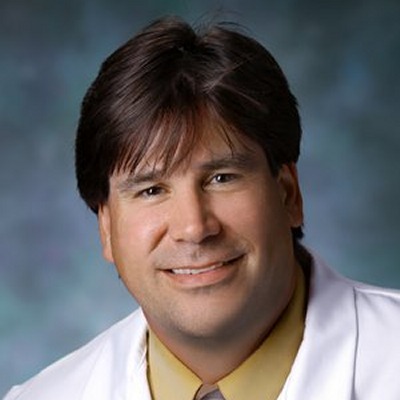 Todd McNutt
Director Of Clinical Informatics, Department of Radiation Oncology and Molecular Radiation Sciences
410-614-4594
Research Interests:
Learning health systems in radiation oncology
Radiation dosimetry and treatment planning
Image guidance
Adaptive radiotherapy
---
Dr. McNutt PhD is an Associate Professor and Director of Clinical Informatics in the Department of Radiation Oncology and Molecular Radiation Sciences. He has joint appointments in the Departments of Health Science Informatics and Computer Science in the Malone Center of Healthcare Engineering. Dr. McNutt's primary research goal is to develop a learning health system in the context of radiation oncology for decision support and personalized radiotherapy.
Dr. McNutt has pioneered the development of a local level learning health system in radiation oncology with the Oncospace program for the last ten years. The system has been used to personalize radiation therapy by 1) predicting patient specific treatment plan quality (achievable radiation dose) and automating planning using the relationships between normal anatomy and tumor volumes based on the knowledgebase of prior patients; 2) predicting patients at risk of developing high grade treatment toxicities (e.g. xerostomia or dysphagia) or significant weight loss to guide care management; 3) predicting disease outcomes to guide intent and aggressiveness of treatment.
A primary component is creating a medical environment that allows us to measure how well we perform clinically for our patients. This requires incorporating medical IT infrastructure into the clinical setting and using it to measure the patient experience through clinician assessments, patient reported quality of life instruments and direct measures of patient condition and quantify it for analysis, trending and feedback. This has involved establishing workflows and human computer interfaces that enable the clinician to interact with the patients with minimal distraction while capturing the data. The effort has resulted in perpetual prospectively collected knowledgebases for head and neck, prostate, pancreas, and thoracic cancers that allow efficient analysis of clinical data to look at toxicity and outcome trends and how they correlate with the full 3D delivered radiation dosimetry within normal anatomy and targeted tumors.
Dr. McNutt also maintains research efforts in tradition medical physics applications to radiotherapy. He has worked to accelerate the treatment planning process developing a GPU based convolution/superposition dose computation algorithm for external beam radiation therapy that has been included in commercial systems for small animal radiation therapy planning as well as in quality assurance for treatment delivery in clinical systems.
Prior to his experience at Johns Hopkins, Dr. McNutt was the Director of Research and Advance Development for the Philips Radiation Oncology Systems developing the Pinnacle radiation therapy planning system. His work included intensity modulated radiotherapy planning and optimization, model based image segmentation and adaptive radiotherapy. This industrial work was done in a commercial software development environment following the FDA quality system regulations for medical device manufacturing and taught him best practices in software development and design to meet customer and user interface requirements.
Dr. McNutt maintains a strong interest in teaching post-doctoral fellows and students. Throughout his career he has mentored several post-docs and students in Medical Physics and Healthcare Informatics. He is also active teaching clinical residents in radiation oncology as well as students through lectures in Computer Science and Health Informatics.